The Texas Legislative Council's This Is Texas! Infographic Series provides demographic, economic, and other data about the Lone Star State.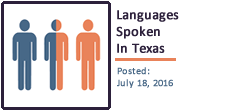 Data specific to each district may be found in the district profile reports.
If you have questions or would like more information, please contact the Statistical Section of TLC Research, (512) 463-1143.